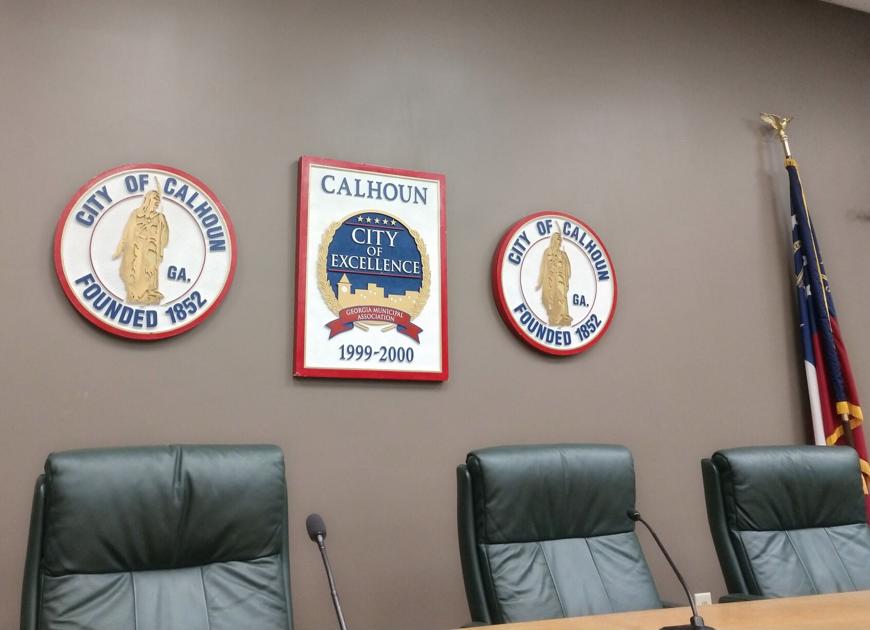 Municipal government obtains Excellence in Financial Reporting certificate | Local
It was announced at this week's council meeting that the Calhoun city government has been recognized for its financial reports.
The city recently received a Certificate of Excellence in Financial Reporting "for its comprehensive annual financial report for the year ending June 30, 2020," according to Mayor Jimmy Palmer.
The certificate is the highest form of recognition in the field of government accounting and financial reporting.
The city's chief financial officer, Andrea Bramlett, was also honored, who won an individual award for financial reporting.
"Certainly our congratulations go to the finance department for a job well done," Palmer said.
The mayor also took the time to offer his condolences to Councilor Al Edwards whose brother had recently passed away.
"Our condolences, prayers and thoughts go out to the family of Mr. Al Edwards for the unexpected loss of his brother today," said Palmer. "Al I want you to know that you are on all our thoughts and prayers."
A hearing regarding a new beer and wine pouring license application for Boriken Restaurant, 100 Peter St., Suite 8, has elicited no public comment. Owner Kristel Rivera will also be the store manager. The demand went 4-0.
Another liquor license issue was passed unanimously, in a request to change the manager of Walmart # 1215, 450 W. Belmont Drive, from Michael Boling to Tien Trinh.
Mayor Palmer also conducted second reading of an ordinance to "amend, remove or change" certain sections of the city's code of ordinances relating to planned residential developments.
In his report, city administrator Paul Worley said cash on hand was $ 2,426,392, down slightly from last month due to Blue Cross / Blue Shield bill payments due to several months in arrears from the insurance provider.
"We had to process four months… they were so behind on billing," Worley said. "We're caught up in this now."
SPLOST 2018 funds also continue to be used for their intended purposes, now amounting to $ 3,045,377, according to Worley.
"This is mainly due to some of the larger draws and the continued progress of our police station project," Worley said.
According to Worley, hotel / motel tax funds hit record numbers in their latest report, with $ 109,189 for July.
"This is the highest month we have ever seen for hotel / motel tax collection," he said. "If you go back a year back to July 2020, that compares to $ 58,000, so we certainly had a good turnaround in our hotel / motel tax. "
City utility administrator Larry Vickery said total cash, accounts and investments for his service at $ 11,217,102.
The next scheduled council meeting is Monday, November 8 at 7:00 p.m. at Depot, 109 S. King St.