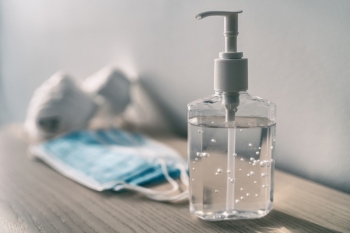 LocalGov.co.uk – Your authority on UK local government
There will be no more funding to help councils deal with COVID outbreaks, the government has confirmed.
The local government has lobbied the Treasury to extend the Containment Epidemic Management Fund (COMF) beyond the end of the financial year today.
It is believed that Leveling Secretary Michael Gove and Health Secretary Sajid Javid have written to the Treasury asking for an additional £100million, in addition to calls for more money from the Local Government Association ( LGA) and the Association of Directors of Public Health. .
But at 11and hour, the government revealed that it expects advice to revert to pre-pandemic protocols for the management of respiratory illnesses. As a result, there will be "minimal" COVID-19 specific activities and no funding will be required.
The move comes despite current COVID rates rising.
LGA Community Wellbeing Board Vice-Chair Cllr Louise Gittins said the "disappointing" decision would mean the board's public health teams "will only be able to carry out minimal COVID-19-specific activities at the future ".
"This will limit the ability of councils to detect new variants in communities, tackle outbreaks in at-risk settings and recruit and retain vital public health staff," she warned.
"It is clear that councils and their public health teams will have to play an ongoing role as we move into a new phase of this pandemic, so this funding decision could have a significant impact on public health services – such than reducing childhood obesity and treating substance abuse – and the broader financial pressures from local governments.
Confidential figures are said to show that local areas that have spent their entire COMF allocation have the highest COVID transmission levels and infection rates.