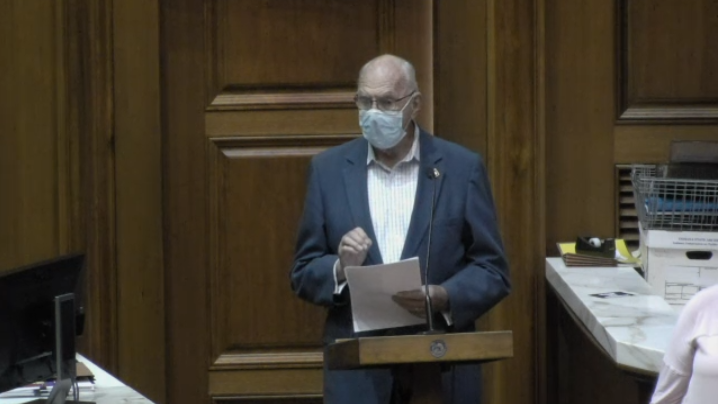 Lawyers Urge Indiana Lawmakers Not To Rush Redistribution Process | Politics
State Representative Tim Wesco R-Osceola, chairman of the House Elections Committee, confirmed Thursday that his committee was set to approve the House Bill 1581 redistribution plan on Monday, the proposed Senate card will be added to the House parquet legislation on Wednesday, and the measure will be set for a full House vote on September 23.
The plan will then go to the Senate for a final vote on October 1. But Wesco explained that the idea is that the House does not have to return, which means the Senate must pass the cards approved by the House without changes to advance them to the governor for final approval.
Leigh Morris, of LaPorte, a member of the Indiana Citizen Redistribution Commission, said the timeline did not meet the goals of a transparent redistribution process that results in maps created in good faith to promote competitive elections. .
He and several others urged the committee to take a break for a few weeks to also examine the maps drawn by the citizens of the commission that encourage voter participation by promoting a better balance of power among Indiana's political parties, as well. than to give Hoosiers more time to fully understand how the state's legislative districts are changing.
Rima Shahid, executive director of Women4Change, said the Hoosiers especially deserve to know that the cards they get are as gerrymandered in favor of Republicans as the cards used in the past 10 years, according to an analysis by Christopher Warshaw, professor. associate of political science at George Washington University.