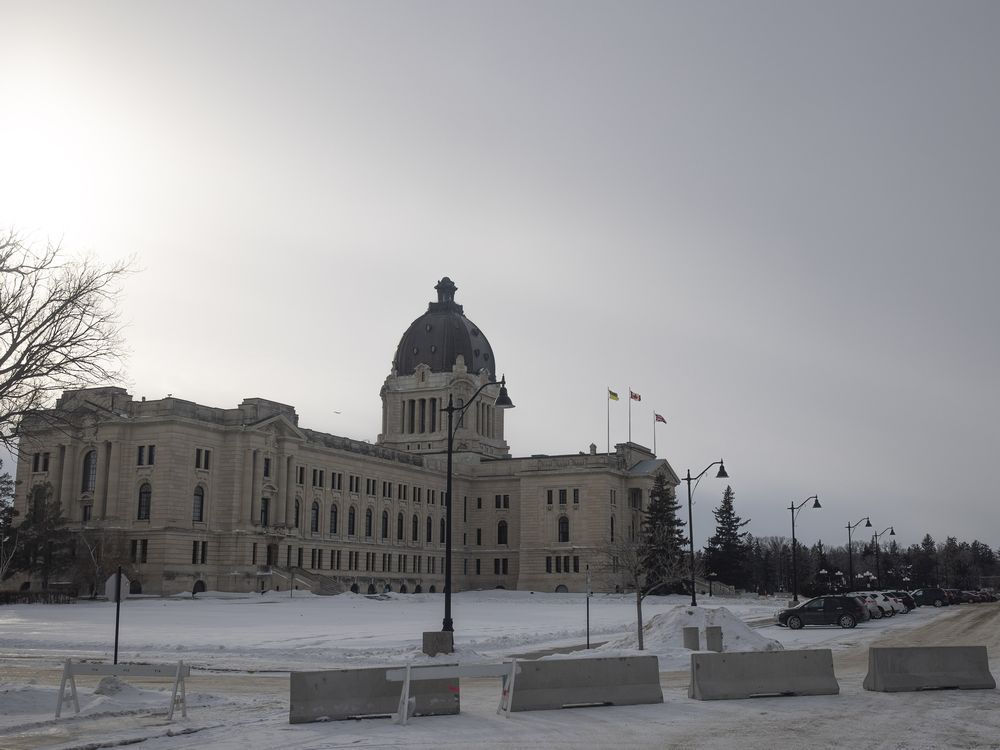 Health care and cost of living issues front and center in Saskatchewan. session
The provincial budget may see more revenue due to higher oil and potash prices, but many Saskatchewanians may not see that economic fallout.
Content of the article
The legislative session that begins Monday will see an opposition focused on cost-of-living increases and a strained healthcare system as the government unveils its budget.
Advertising
This ad has not loaded yet, but your article continues below.
Content of the article
Despite speculation that government books will improve given soaring oil and potash prices, many Saskatchewanians may not see these economic fallouts as the cost of gasoline and fuels rises. 'other goods will increase.
"There really is an opportunity, as we see increased revenues in our province, that we use those revenues to make a real difference in people's lives," said NDP Official Opposition Leader Ryan. Meili, who will step down when a new leader is elected in June.
"Whether it's offsetting the cost of bills — like SaskPower's proposed bill increases — or investing in education and health care, which are areas that lack investment," he said. he continued.
This is the second session of the 29th Parliament, which opened with the Speech from the Throne in October. One of the focal points will be the 2022-23 budget.
Delivered on March 23, the government's budget is expected to focus on efforts to stimulate the economy while addressing Saskatchewan's surgical backlog.
In an interview with Postmedia this week, Health Minister Paul Merriman said $20 million of the surgery initiative will be carried over to the budget.
"We will seek to increase that amount in this budget as we have a backlog," he said. "We want to work with our public sector, as well as our publicly funded private sector to ensure that we perform surgeries in a timely manner."
Premier Scott Moe, who was unavailable for an interview on Friday, has already called on the federal government to provide the province with more money for health care.
Advertising
This ad has not loaded yet, but your article continues below.
Content of the article
However, he said the province will continue to invest in health care if Ottawa does not provide additional funding.
"The story of this government is one that invests in health care, not just in health care capital, but invests in additional surgical capacity and most certainly invests in the care that is provided in our communities across the country. Saskatchewan," Moe said on Feb. 16.
"That will continue in this budget and we are asking that the federal government become a full financial partner in health care that is delivered provincially," he continued.
Meili, however, accused the province of "neglecting health care," creating a system he says is far less accessible.
During last year's fall session, the NDP brought in several people waiting for operations that had been delayed. They shared their experiences of pain and worsening medical conditions.
"COVID-19 didn't create the situation, it just revealed how bad things are," Meili said. "We'll be talking about health care concerns, as well as lingering concerns with a premier who has really let down Saskatchewan on a pretty massive scale, especially during the pandemic."
Asked if his criticism would be less about mandates and more about COVID-19 aftershocks, Meili said the NDP would continue to pursue the government's record on the pandemic.
February was one of the deadliest months of the pandemic, he added, with 147 COVID-19 deaths reported for most of the month.
Advertising
This ad has not loaded yet, but your article continues below.
Content of the article
"We are not going to relax the choices made so far," Meili said. "But now that we're hopefully and truly getting past the worst of COVID-19…we can now focus more on the side effects, and those are major."
He said that even though the worst of the virus is over, the ramifications will linger.
"There are a lot of things we are going to have to get out of because the government has not acted appropriately for the past two years," Meili said.
Jim Farney, professor of political science and director of the University of Regina's Johnson Shoyama Graduate School of Public Policy, said policymakers are wondering if more health care dollars are benefiting the system.
"There are a lot of voices in the industry that say 'yes' and there are a lot of voices in the industry that say 'what we really need is radical transformation,'" Farney said.
While this transformation may mean more technology in the sector and physicians no longer being the "gatekeepers," Farney doesn't expect the province to radically transform the system.
"I think there's a realization in the system that more money isn't the answer, so where are they going to land on that?" he said.
Farney said it's not so clear that more revenue will mean more government spending.
He explained that most budget planning takes place before the new year, which means the government would not have much time to change its spending plans.
Given challenges to democracy in Ukraine and political division in the United States, Farney said he thinks it's right for Saskatchewan leaders to "step up" their role.
Advertising
This ad has not loaded yet, but your article continues below.
Content of the article
"Do a session that shows what the legislature can look like and what a healthy democracy can look like," he said.
"It's not going to fix Ukraine or what's happening in the United States, but it would show what our institutions are capable of."
Conservative leadership candidate Poilievre vows to scrap 'anti-energy' laws

Carla Beck announces an offer for Sask. NDP leadership
News seems to be flying towards us faster all the time. From COVID-19 updates to politics and crime and everything in between, it can be hard to keep up. With this in mind, the Regina Leader-Post has created a Afternoon titles newsletter that can be sent to your inbox daily to ensure you are up to date with the most vital news of the day. Click here to subscribe.