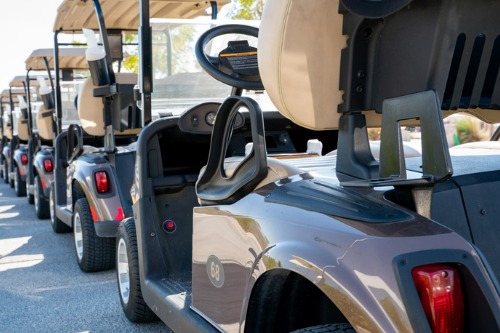 Government continues to remove Vnuk from UK law
A private member's bill has been introduced as part of the government's intention to do away with the Vnuk law – which requires golf carts, mobility scooters, quads, ride-on mowers and the like to be insured – of UK law.
Referring to the judgment of the European Court of Justice in the Vnuk case, Secretary of State for Transport Grant Shapps said in a written statement to Parliament on June 29: "The government has made it clear since the 2014 decision that he didn't agree with her.
"The ruling ordered unnecessary expansion of provisions requiring auto insurance to private land as well as to a wider range of vehicles that potentially includes powersports, agricultural machinery and light electric vehicles."
The MP highlighted how the decision led to excessive liabilities for the insurance industry and potential increases in car insurance premiums. He added that removing the Vnuk Law was a priority for the government.
Shapps said, "Hon. The member for Wellingborough introduced a private member's bill entitled "Motor Vehicles (Compulsory Insurance)" which seeks to make the necessary legislative changes. The government will follow the passage of this bill with interest.
It was noted that a window to introduce primary legislation will be sought as soon as possible.