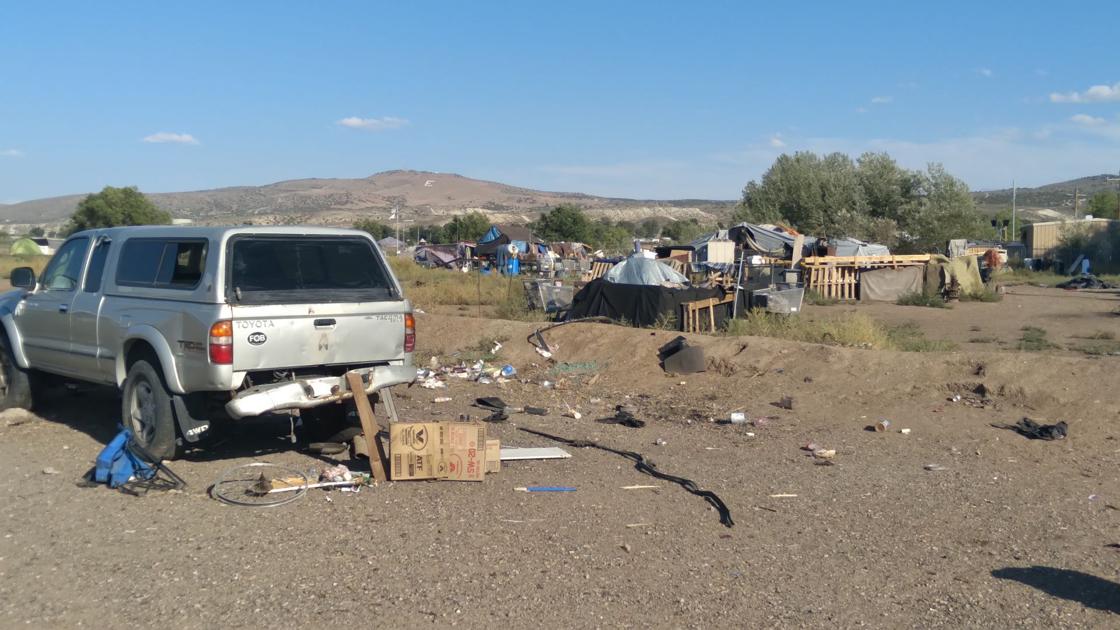 City targets homeless campground 'scourge' | Government and Politics
ADELLA HARDING Elko Daily Correspondent

ELKO – Revised rules will come into effect for the Elko Humanitarian Campground to improve the site by limiting the size of tents and removing tarps that spread over piles of things campers collect.
"Whenever I go out there and have conversations with 95% of the campers, the first thing they say is, 'oh, I'm cleaning up my camp,'" Deputy City Manager Scott Wilkinson said. "A lot of material is transported there and they receive a tarpaulin to expand the site. "
He said they were continuing to "add, add and add," and he hopes the new rules will give him the tools to resolve this issue at the Hot Springs Road site.
The tarp revisions state that "you cannot use tarpaulins attached to your tent to cover garbage, trash or other items in poor condition or in poor working order." The new rules also limit the size of tents to 20 feet by 20 feet, and the camp area cannot exceed 35 feet by 35 feet.
The rules had previously stated that campers could not erect structures using boards or plywood. Only tents are allowed, but they can be erected on a platform made of plywood or other material. They also state that all property except bikes and grills must be inside the tents.
The revisions also eliminate the requirement that a fire marshal inspect wood stoves used on the campground, reducing the city's liability in the event of a fire. Wilkinson said the change also means an inspector doesn't have to enter the tents.