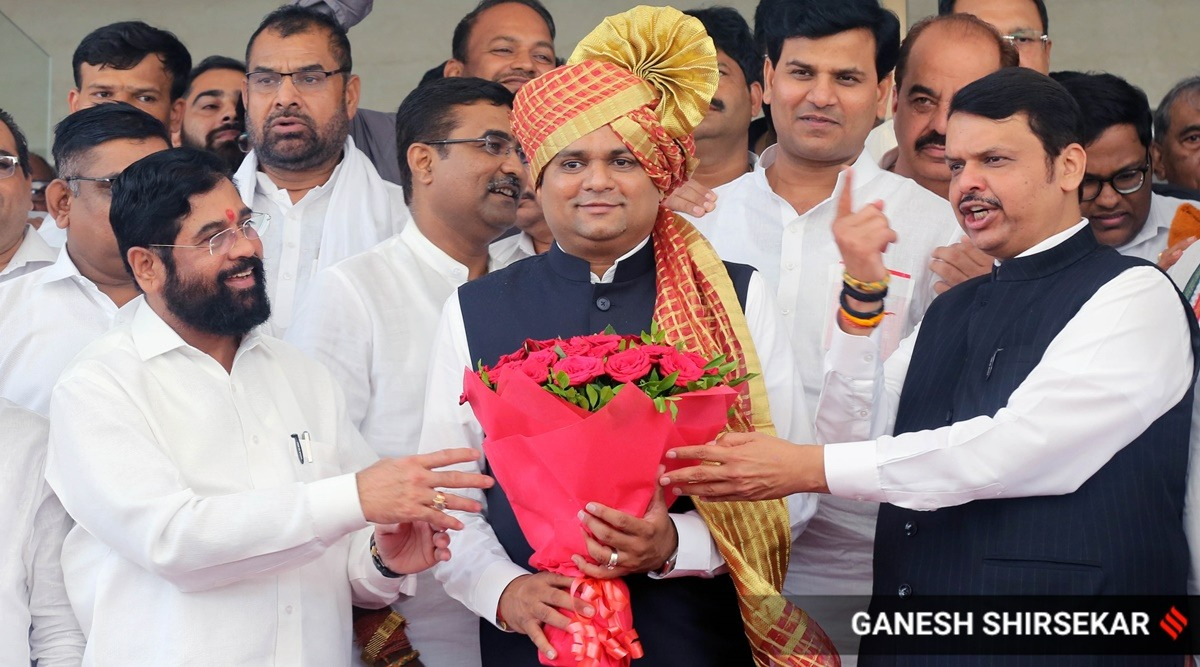 BJP's Rahul Narwekar elected president; ground test for Eknath Shinde-BJP government on Monday
New Maharashtra CM Eknath Shinde and other rebel Shiv Sena MPs at Mumbai airport on Saturday. They returned from Goa on the eve of an Assembly session. (Express photo by Amit Chakravarty)
A two-day special session of the Maharashtra Legislative Assembly will begin here from July 3, officials announced on Friday. A statement issued by the State Legislature Secretariat to assembly members says the election for Speaker of the House will take place on July 3. Applications for the position will be accepted until noon on July 2.
Amid crisis in Sena, MNS charts course for renewal
Speaking on the latest political controversy in the Maha Vikas Aghadi alliance in Maharashtra, former Chief Minister Uddhav Thackeray said that while Union Home Minister Amit Shah had given the original agreement to make a Sena leader CM for 2.5 years, there would have been no MVA and a BJP leader would have been CM today. "About what happened yesterday, I had also told Amit Shah earlier that there should be a Shiv Sena CM for 2.5 years (during Shiv Sena-BJP alliance). had they done it earlier, there would have been no Maha Vikas Aghadi," he said.
The Supreme Court is due to hear a series of pleas on July 11, including one filed by the Shiv Sena, calling for the disqualification of rebel party leaders, led by Chief Minister Eknath Shinde. On Friday, Shiv Sena Chief Whip Sunil Prabhu petitioned the Supreme Court to seek their suspension from the House, until a final decision is made on their disqualification. Prabhu also asked for an order preventing them from entering the Assembly.