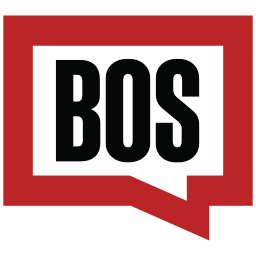 Think you know where the most vaccinated place in America is? You might be surprised.
Coronavirus

"The super star in America isn't VT or CT or MA or RI, it's Puerto Rico."
New England states continue to dominate COVID-19 vaccination rates, touting some of the highest in the country.
Vermont and Massachusetts currently have the highest vaccination rates, with 78.8% of people vaccinated with at least one dose, followed by Connecticut at 77.7%, Rhode Island at 76.8% and Maine at 75.3%, according to the Mayo Clinic.
But there is one region of the United States that exceeds New England rates. Puerto Rico has 80.5% of its population vaccinated with at least one dose and 72% of residents were fully vaccinated on Sunday, according to data from Covid Act Now. Puerto Rico recorded an average of just 145 new cases last week and their rate of positive tests remains at around 2.9%.
So why does Puerto Rico have such a highly vaccinated population?
Dr Ashish Jha, dean of the Brown University School of Public Health, says the island has achieved the feat by not tying vaccines to politics.
According to Miami Herald, Puerto Ricans consume less conservative narrative media, especially on television, which reduces the impact of these discourses. Rather, politics in Puerto Rico is dominated by the political status of the territory as a whole.
Because it is not a state and it is not able to participate in the American presidential elections, Puerto Rico is also less attached to the continental discourse and to the polarity between Democrats and Republicans that is American politics. , the Miami Herald reported.
"They pay less attention to mainland politics," Jha wrote on Twitter. "All of their political parties actively support vaccinations. And generally, the politicians [identity] and vaccinations are not mixed.
The political narratives that have disrupted vaccination efforts on the continent are evident in the states' vaccination rates, the Brookings Institute has found. New England states that leaned heavily on the Democratic Party in 2020 have some of the highest vaccination rates. Meanwhile, of the 29 states with vaccination rates below the national average, 24 were won by former President Donald Trump in 2020.
In his analysis, Jha said vaccination efforts do not depend on the size of the population. Referring to Puerto Rico, he said the high vaccination rates did not match a smaller population because the island has more residents than 21 states and "five times the size" of Vermont.
Jha also pointed out that wealth does not play a role, especially as Puerto Rico remains poor compared to other parts of the United States. The average income in Puerto Rico in 2020 was $ 21,740, compared to the median income for households in the United States as a whole, which was $ 67,521.
"So the next time someone says to you, 'Oh, only the' rich 'states of New England can achieve high vaccination rates, remind them that the superstar in America is not VT or CT or MA or RI is Puerto Rico, "Jha wrote. . "Do a fabulous job vaccinating her people to keep everyone safe."
Newsletter Sign-Up
Stay up to date on all the latest news from Boston.com