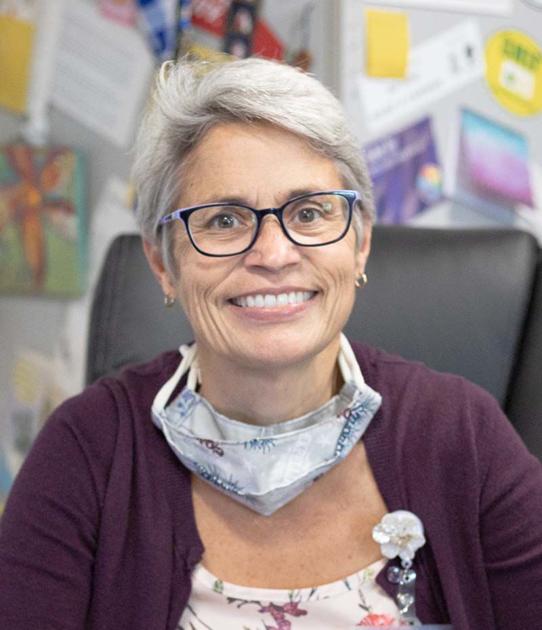 Political newcomer challenges government official | Local News
After years in the classroom and a long-standing interest in politics, Katy Cecil decided it was time to dip her feet in the political arena.
The Hodgenville resident and LaRue County High School teacher recently announced her candidacy to run as a Democrat for the state representative for the 24th District, which serves LaRue, Green and Marion counties.
Cecil said she decided to run for the seat, currently held by Representative Brandon Reed of Hodgenville, because she cared about people and believed they deserved better.
"I've always been aware of political issues," Cecil said. "I am the policy. I take politics very seriously. I take the government very seriously. Just like teaching, it is something that requires a lot of thought and compassion and taking care of one's neighbor. I think we need more lawmakers who have this attitude.
As a teacher, part of her platform is focused on education and teachers.
"It's so frustrating for a lot of us not to have a say in government," she said. "They don't seem to care about the difficulties some of us face. We have been naughty.
Cecil, 52, who held other jobs before graduating in 2000 to become a teacher, said she found true passion in the career and wanted lawmakers who would fight for teachers' rights, this which she says hasn't been the case lately. years.
"I don't like to be lied to," she said. "This has happened to me more times than I want to admit under some of our current (legislative) leaders."
Referring to what has come to be known as the "Sewer Bill," where lawmakers attached an amendment to Senate Bill 151 in the closing days of the 2018 session, Cecil called the move in the middle of the night of "incredible slap in the face". The bill originally dealt with regulating the sewage system, but the amendment proposed changes to the Kentucky teacher pension system.
"We were promised that these things would not be voted on or for," she said. "Then it happened and it was terrible."
Cecil also raised concerns about the recent special session and votes on mask mandates for schools and other education laws related to the pandemic.
"They were asked to come to Frankfurt for a very specific purpose and they came with their own agenda," she said. "We are in the middle of a pandemic and you want to make it harder for us to do our job and you want to make it easier for us to get sick. … It's discouraging.
Cecil insists that she is not a candidate for a problem.
"I have very passionate opinions on a lot of things," she said. "That's what I would say about myself, I care about everyone. I think all people deserve to have a government that works for them to help them improve their lives, to help eliminate the obstacles and uplift people.
She believes that many issues of interest to the majority of Kentuckians, including the legalization of marijuana and the expansion of casino games, go unnoticed due to special political interests.
"There are a lot of things our legislature is trying to do that is not the best for the people of our state and I want to do things to help people," she said.
Politicians should tackle issues that could help people, such as the failure of the unemployment system and the increase in the minimum wage, Cecil said.
"These are things that would have an immediate impact on the lives of our citizens, and we are not doing it," she said. "We don't even talk about it. "
Cecil, who has lived in Hodgenville for most of his life, is married with two daughters.
"I just want to work for people," she said. "I think the biggest message is that I care and I really do. Anyone who knows me knows that this is 100% sincere and that I care about everyone, even those who disagree with me. I want to make their whole life better.
Gina Clear can be contacted at 270-505-1418 or [email protected]